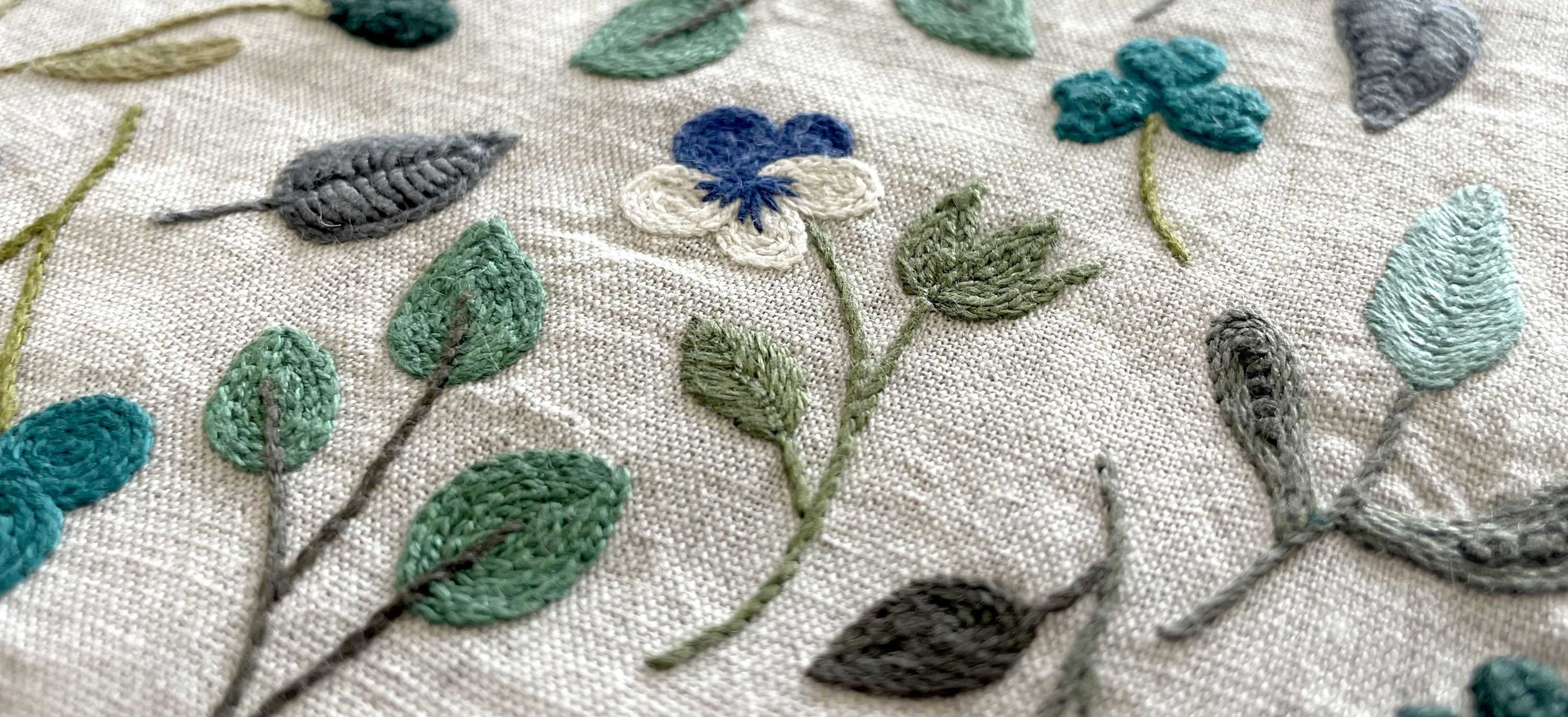 Throughout the year, I organize different SAL, but what is a SAL?
SAL is the acronym of the American expression "Stitch-A-Long", which means: "Let's stitch together"! The idea is to join embroiderers from all over the world around a common project.
A model, created specifically for the occasion, is cut out in 5 to 6 steps. The different stages correspond to specific points, a level of difficulty, a theme, a color... Each SAL has its specificity!
No rewards, no deadlines, this is not a competition. The values of these SALs are above all sharing and mutual aid. We wish through these exchanges, to allow you to take advantage of the pleasure and serenity that embroidery can bring you.
Various initiatives are then put in place to help you move forward on this project: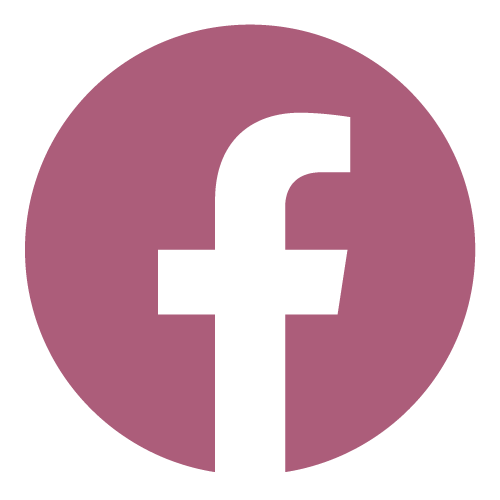 Facebook Lives take place every week. A live for each stage. These lives allow:
- to explain the different points encountered,
- to give embroidery tips,
- to share on the progress or the difficulties of each one.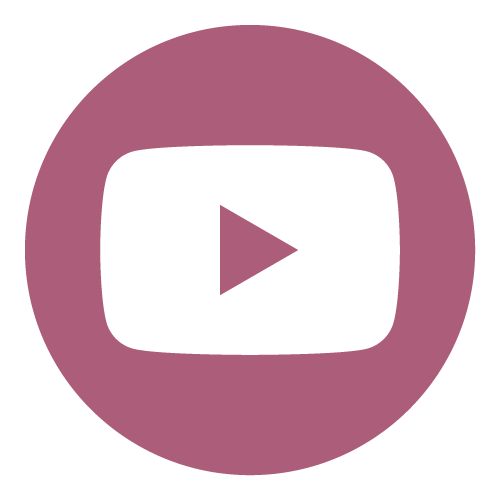 Each live is then shared on a dedicated Youtube playlist. You can watch and review each video at your own pace and according to your progress.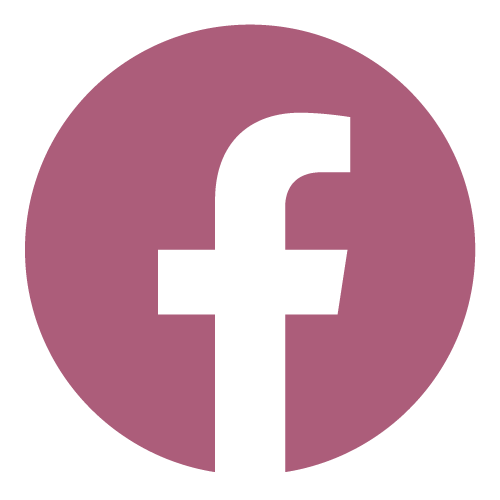 A dedicated Facebook group is created to allow each member to share the progress of their work, ask for advice, comment and exchange opinions with all the other people who are embroidering the same work.
If you are new to traditional embroidery, this is a perfect way to get involved and learn as you go without any pressure. The community created around the project will allow you to find solutions for every doubt or question you encounter. In addition, our kits contain everything you need to start your embroidery directly: the printed canvas, the needle and the threads!

We also thought of left-handers! All our videos are filmed with a right-handed view and a left-handed view!
Find each month, a calendar page to embroider with different seasonal flowers!

Every month of this year 2023, you will find a new kit allowing you to embroider a new page of your perpetual calendar. Next December, you will have made 12 embroideries illustrated with delicate seasonal flowers. Sheets, hangings, patchwork, it's up to you to present it in the way you like best!

Share your progress and your work with the #PerpetualCalendar
Dates of the Facebook lives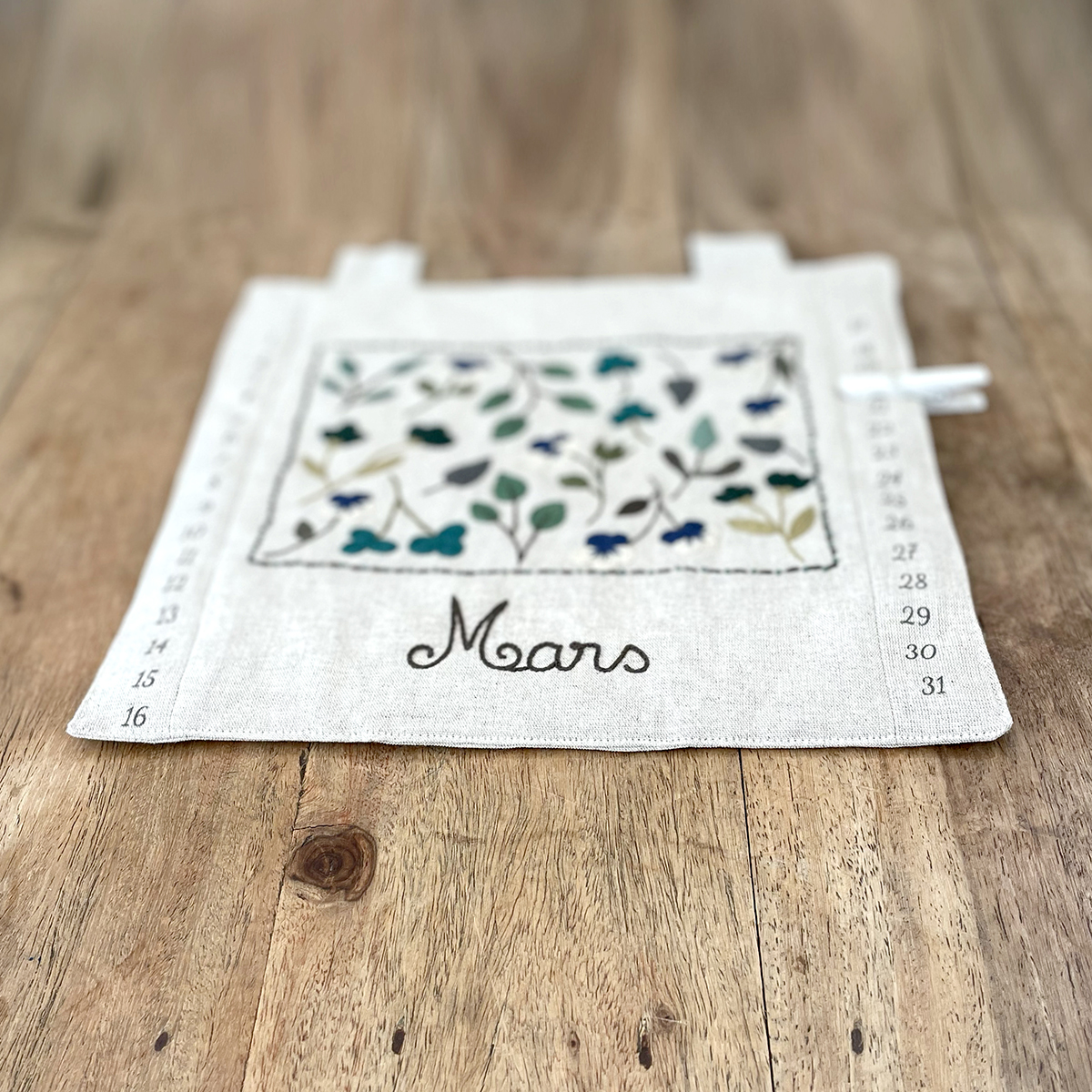 For this new SAL, you've got 4 possibilities:
---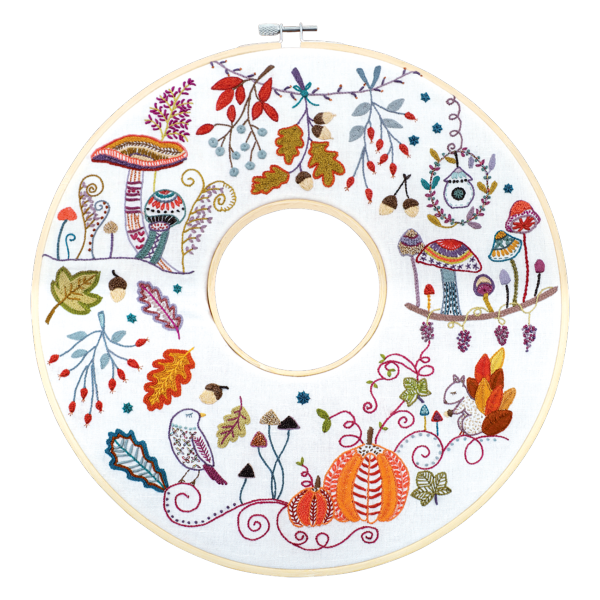 An autumnal wreath to embroider to decorate your interior!
Share your progress and your work with the #SALCouronneAutomne
All information about this SAL: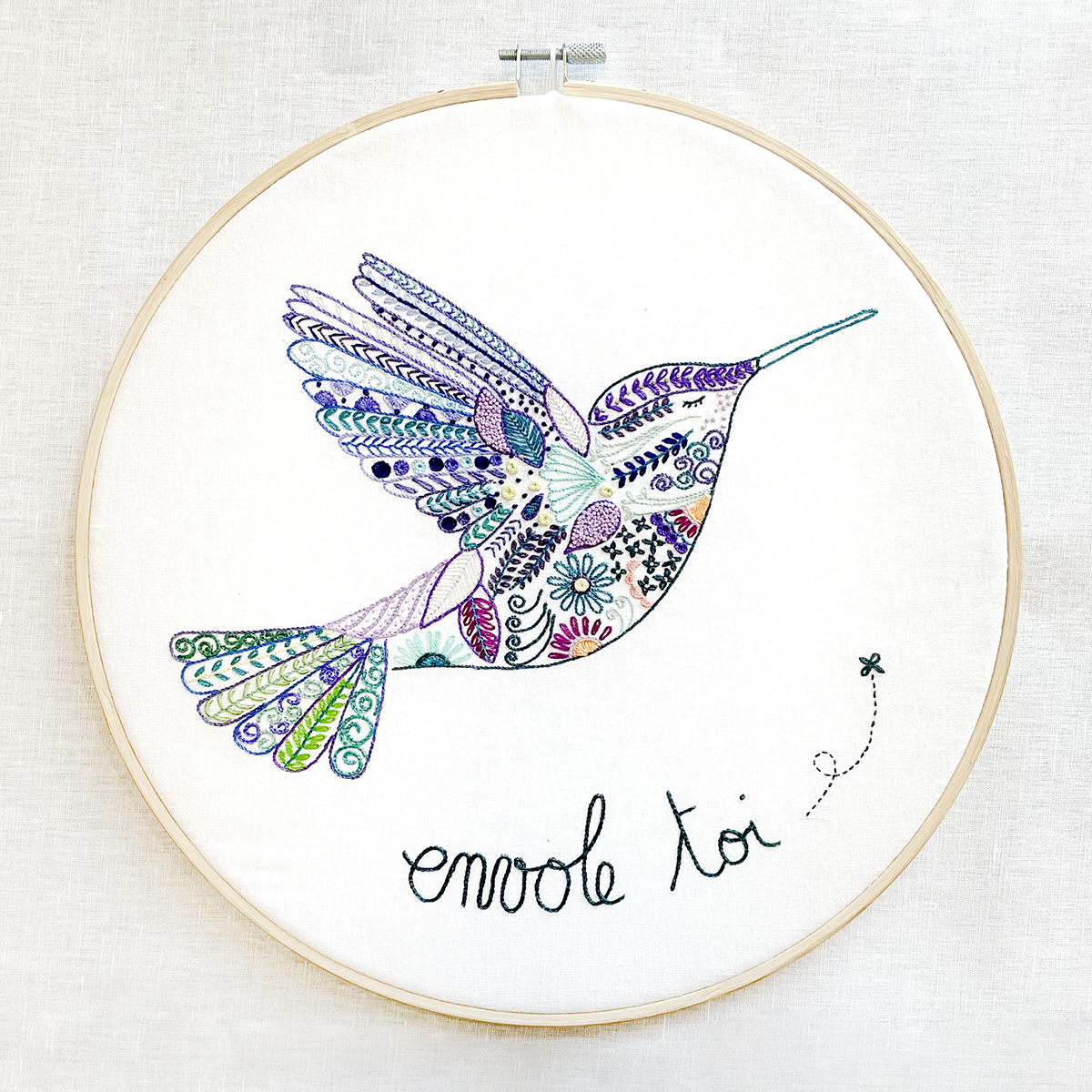 Fly away, pretty hummingbird
A pretty colorful hummingbird to embroider together!
Share your progress and your work with the #SALColibri
All information about this SAL: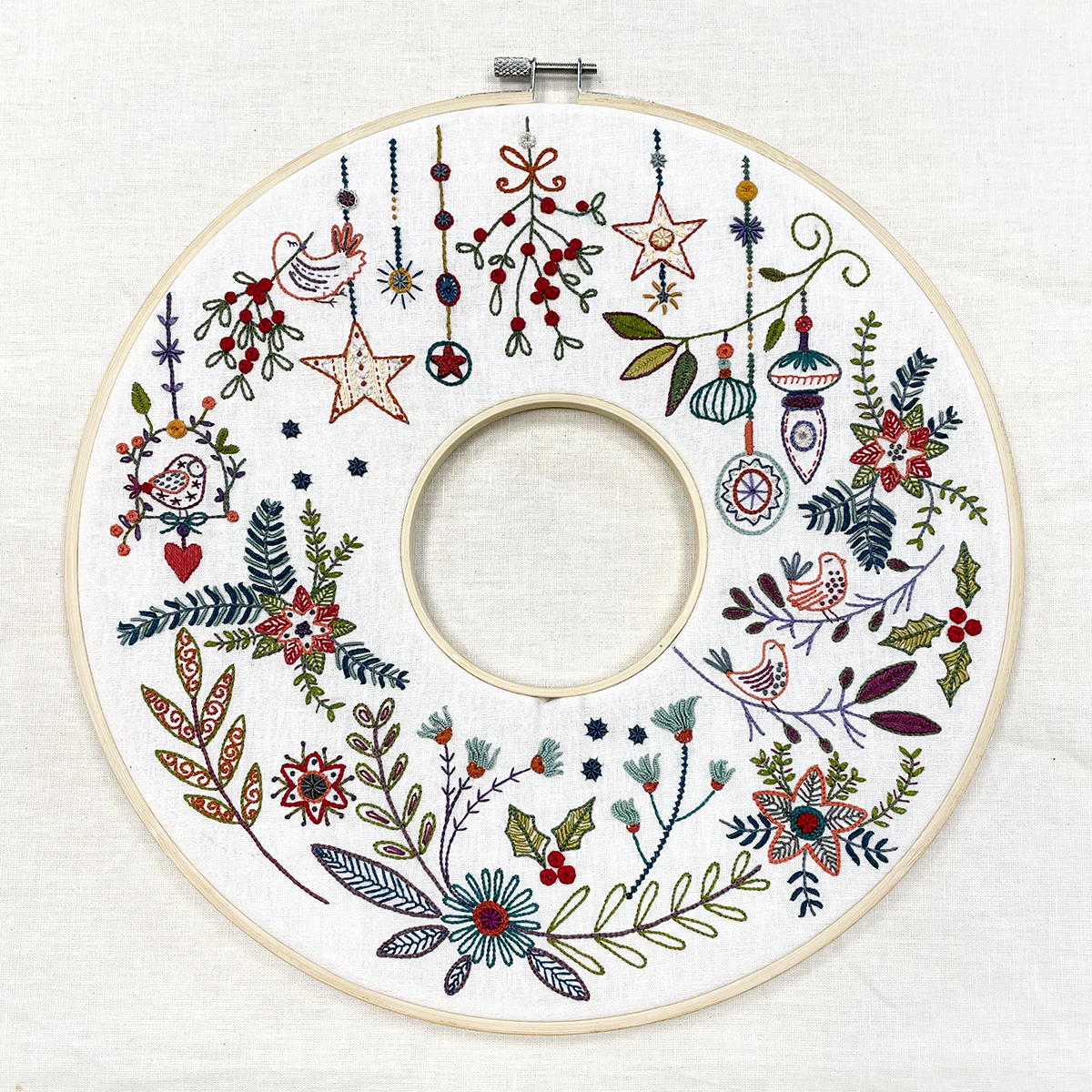 A wreath to embroider for your Winter decoration!
Share your progress and your work with the #SALCouronneHiver
All information about this SAL: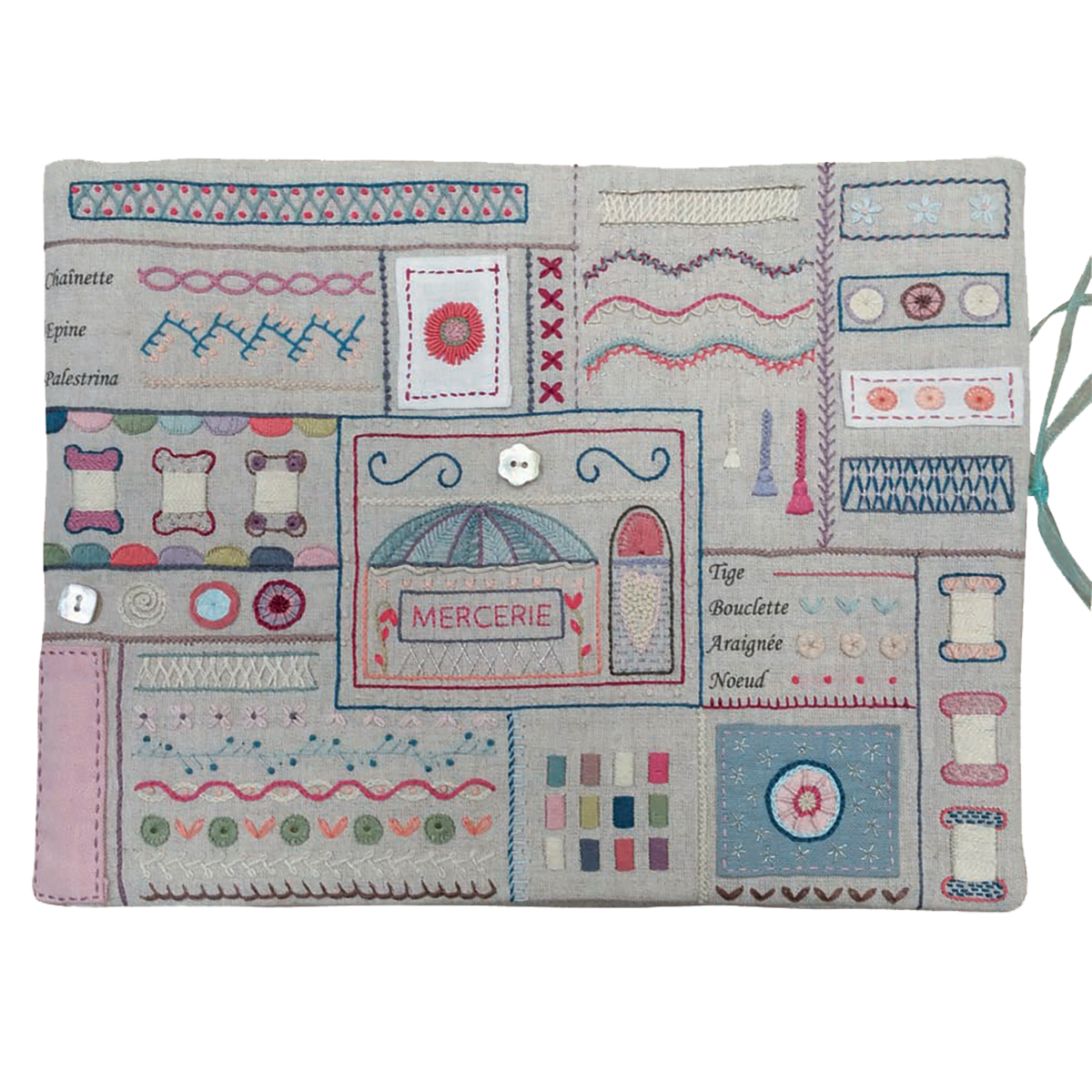 Embroider a delicate pouch that will allow you to store all your embroidery or sewing equipment! Share your progress and your work with the
#SALPochetteMercerie
All information about this SAL: